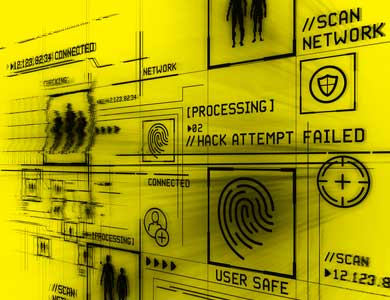 Cloud Access Security Brokering (CASB)
Cloud Access Security Brokering (CASB) works similar to Privileged Access Management, in that a system is used to provide a safe and secure access method to Cloud systems such as Salesforce, NetSuite, AWS, ADP, Concur, and A myriad of other cloud-based applications that require access management to properly secure.
The system stores and and manages the credentials used, provides a sandbox in which user interaction can be audited via Keylogging, Screen recording/ replay, to provide a secure environment to interact with trusted cloud applications.
Technologies Used: Reverse Proxies and rewriter engines such as NGINX, Squid, Cloud Applications Sanction Policy/ACL, Web UI Broker, Credential Management Module, etc.
CASB risks resolved through OverWatch ID
What problems does OverWatch ID solve?
OverWatchID's Cloud Access Security Broker (CASB) functionality is a more secure, easy to use method of securely accessing cloud enabled applications like SalesForce, ADP, NetSuite, Workday, AWS, etc. OverWatchID also includes Privileged Access Management (PAM) as well as Identity and Access Management (IAM) components that are included as one holistic solution.
What will OverWatch ID replace?
CASB vendors are great at muddling the waters between your existing perimeter defense, and what CASB is meant to do, which is to enforce Cloud Application usage to sanctioned applications only, and securely allow users to connect by brokering connections on their behalf. OverWatchID does this easily, and also Includes PAM and IAM components, all-in-one.
What does OverWatch ID include?
OverWatchID will replace complicated gateway-based solutions that blur the line between perimeter defense and sanctioned applications. With OverWatchID, controlling sanctioned cloud applications, securing user sessions, and the credentials used for those is included.